Advertising photography
of food Emphasis on
delicious details!
Why is food advertising photography important?
Why is food advertising photography important?
Is Promotional Food
Photography Right For You?
Ask Us!
Read about Food Advertising Photography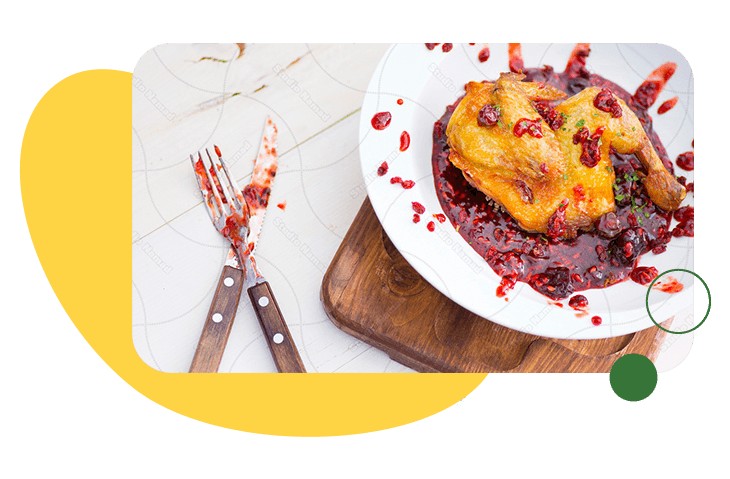 The importance of food advertising photos
The growth and expansion of communication in cyberspace has made it possible for us to easily view images of delicious food and be encouraged to order or consume them. In addition, most restaurants and cafes today use food advertising photography to display their menu products. The use of commercial photography to promote delicious food creates a sense of desire in the viewer and causes food selection and ordering. . Optimal visual communication will have a double effect on the viewer and will encourage more than a thousand rich words to test food products. Food advertising photography is one of the most important professions in the field of advertising and in addition to food, it includes other examples such as drinks, delicious Iranian and international food, sweets and chocolates, and so on. Among the benefits and applications of food advertising photography are the following: * Advantages: - The image can communicate more and more effectively with the customer - Makes a person interested in preparing and ordering food - is an important element in advertising - You will find effective communication with your customers - Business can be prospered through food advertising photography - Adds a business and economic identity to a restaurant, cafe or hotel * Application: - In large food industries such as food factories - Advertising restaurants and cafes - Internet advertisement - Effective advertising for fast food dishes - Logo design and food menu of restaurants and cafes - Catering ads - Used in designing the menu of small and large hotels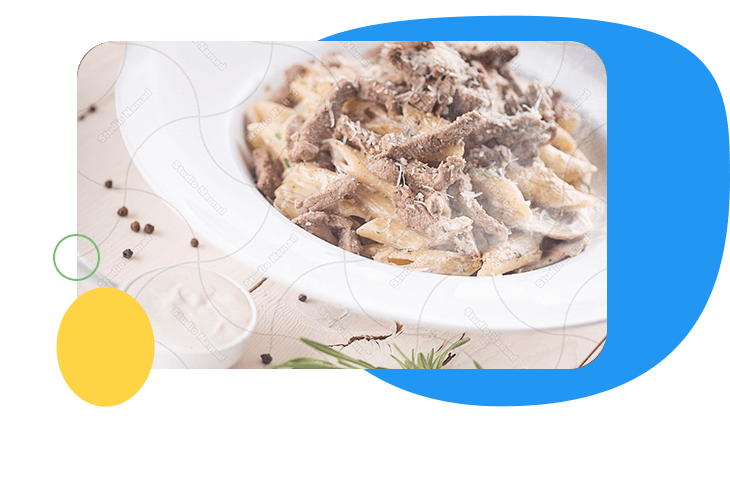 Important features in professional food photography
For food advertising photography, several important factors are very important in making and shaping the desired features of the advertising photo. Among these top factors and features to have an attractive gallery of food advertising photography are the following: * Factors: - Light: Paying attention to the important factor of light in food advertising photography is very important. Light can be supplied in two ways: natural and projector light. Natural light adds to the attractiveness and freshness of food and will make it appetizing. - Equipment: Accessories such as cameras, special lenses and familiarity with important techniques in food advertising photography are very important and effective because the quality, clarity and beauty of these photos will depend on them. Macro lenses are quality cameras such as Canon or Nikon and... - Customer needs: For food advertising photography, paying attention to the needs of photo customers and buyers of the desired food is very important. This can be achieved with a little research in the market and taking into account the tastes of business owners * Features: Among the many important features in food advertising photography are the following: - Food should be appetizing and beautiful - Its steam and heat should be reflected in the advertising photo - Using photography techniques, determine the volume and its dimension - Induce the main purpose of the photo to the viewer - The background of the photo should not be crowded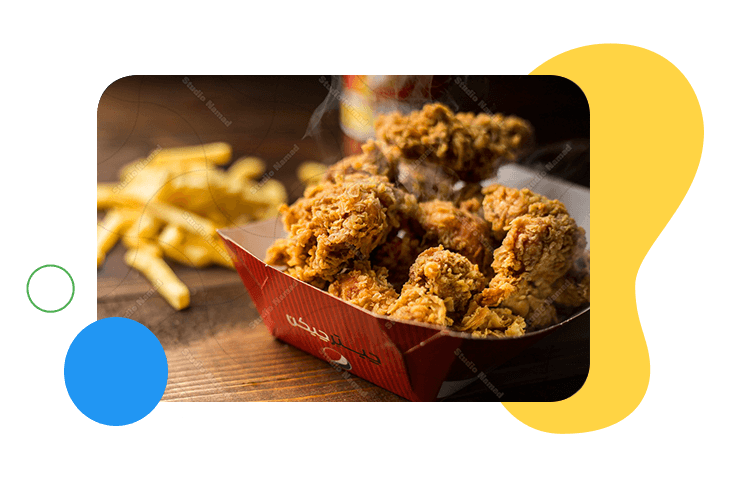 Food photography
Food advertising photography is one of the most important types of food advertising. Many manufacturers of ready-to-eat foods, beverages, desserts, sweets and chocolates, fast foods, etc. Due to the importance of this industry, they use food advertising photography to introduce their products. This type of promotional photo can be used as a banner, brochure, food cover and Instagram photos. Among the techniques of food photography advertising can be considered the following: - The importance of the brand name and its clarity in the box is essential - Natural light will multiply the clarity and beauty of the photo - The arrangement of food products will add to its attractiveness and effectiveness - The use of attractive colors in the advertising photo of food products will make its appearance attractive and tempting - Products can be displayed independently and separately - Live model can be used for advertising photography of food and food products Advertising photography of food products will increase product sales and increase capital.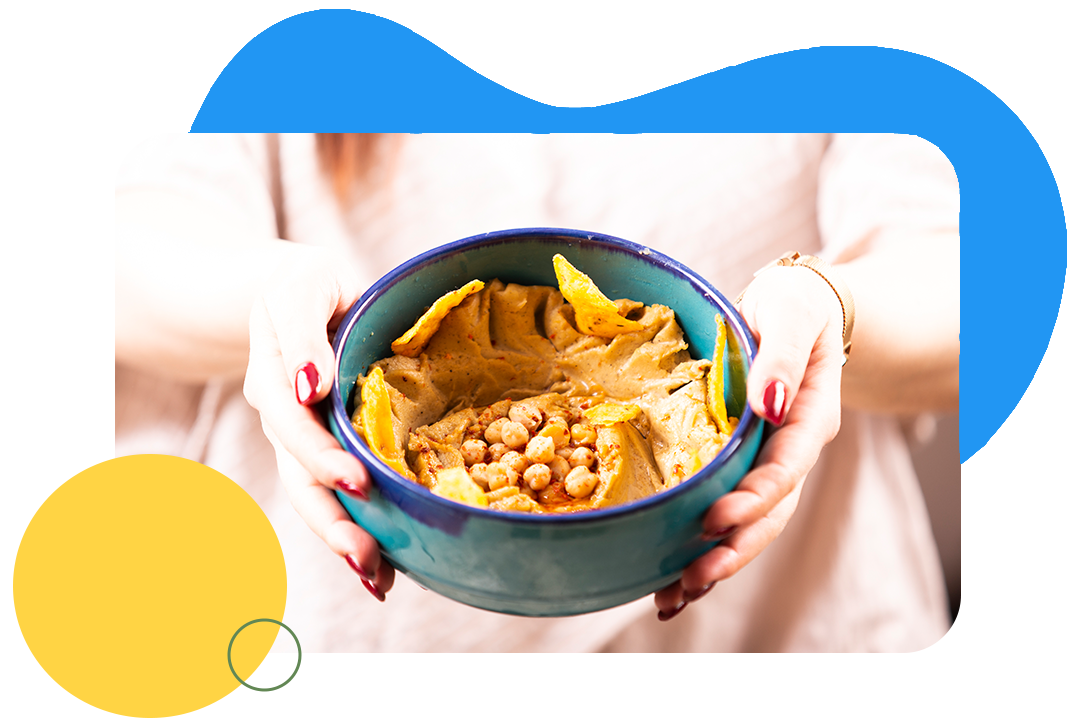 Food photography
Advertising photography of delicious food and snacks of restaurants, cafes and hotels will be of special importance in attracting customers and doubling sales. Food and food advertising photography includes many examples of Iranian, Italian, traditional, international and other foods and certainly requires special factors for its special charms. Food advertising photography is used for menus, brochures, resumes and product letters of introduction and identity to a food center. Business owners use this best-selling technique to offer and introduce their menu on the Internet and virtual media and attract customers. Effective techniques and tricks in food and food advertising photography are the following: - Simple and appetizing photos are used for the food menu - Using a live model will increase effective communication with the customer - If the restaurant does not have an attractive appearance for the photo background, angular photos, top photos and decor layout are very important. - Advertising photo should show the food in a warm and fresh state - Photography at different angles will increase its volume and make the appearance appetizing - Food advertising photo decor should not be too crowded - Using equipment such as spoons, forks, clean dishes and… adds to the charm of delicious food - Showing the details of the food will add to its charm and deliciousness - Natural light will display the true colors of the food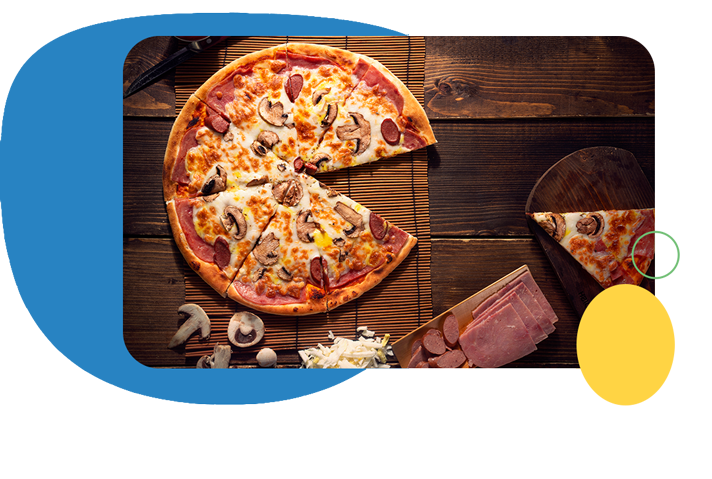 Photography of Italian foods
Italian food is one of the most popular foods around the world, so showing it in promotional photos is very important in introducing and selling it. There are different types of Italian food, and popular and best-selling examples are pizzas and pastas. Adding photography techniques in advertising This product gives an attractive and tempting look to Italian food and will lead to better and more sales in large restaurants and hotels. Italian food advertising photography is a quiet and meaningful letter of introduction for all new customers. The most important tricks in promotional photography of Italian food are the following: - The photo should show the warmth, tenderness and deliciousness of Italian food - Pizza cheese and its stretching can be clearly seen in the photo - Food steam adds to the freshness of pizza and pasta - Pasta is a monochromatic and soulless food, with the addition of different colors such as spices, vegetables, olives, etc., its charm and beauty are added. - Use of important equipment such as cutting machine, plate and… - For the beauty of Italian cuisine, a separate slice of pizza can be displayed - The beautiful geometry of Italian foods should be well displayed - Show pizza sauce, bread, condiments, olive oil and... will increase the charm and deliciousness of Italian food. - The display of decor and angular photos will make the advertising photography of Italian food more attractive - Use natural light to show the best details, beauty and transparency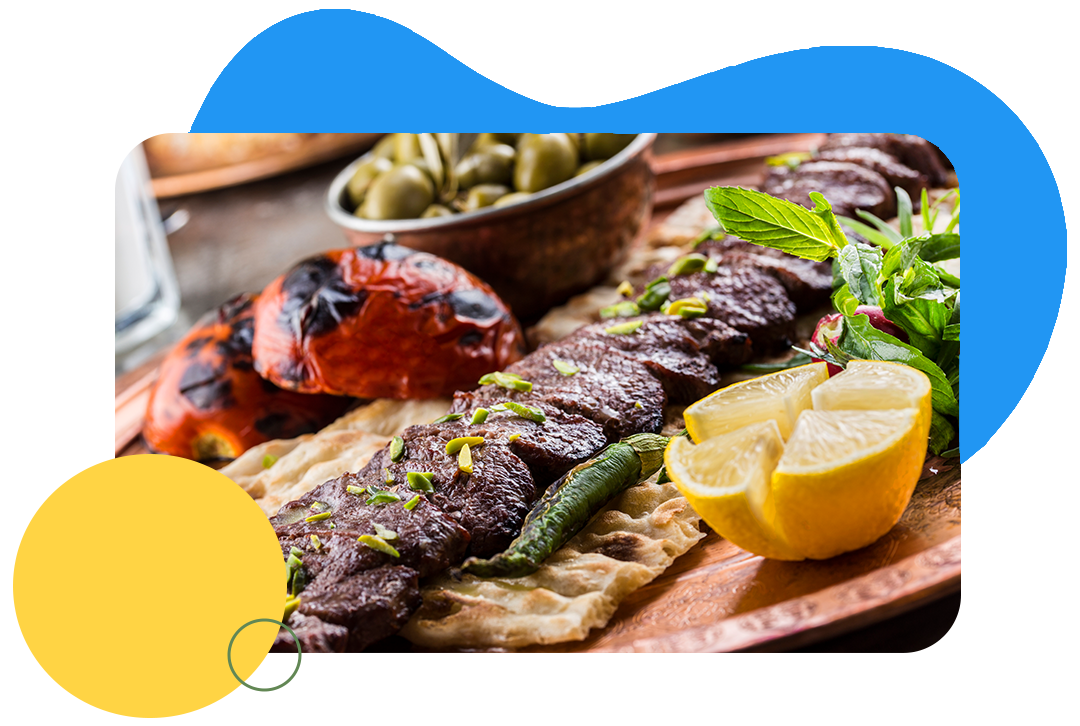 Photography of traditional Iranian food
Iranian food is one of the most popular dishes of Iranians as well as many foreign tourists. Therefore, the need to pay attention to the advertising photography of Iranian food is doubly important. Showing beautiful and delicious photos of delicious Iranian food along with an attractive background of Iranian symbols can be a complete resume of oriental culture for anyone. Foods such as broth, pilaf, chelokbabs, local food and stews are examples of the most delicious traditional Iranian food. Advertising photography of traditional Iranian food has helped to sell more and attract customers and is a great way to introduce the colorful food of local and unknown foods. The most important interesting tricks in promotional photography of traditional Iranian food are the following: - Using Iranian dishes such as copper utensils, sculptures, trays and… to display delicious Iranian food - Attractive background of cheerful and warm colors - The use of decorative objects such as Persian inlaid art, tapestry, mosaic, hand-woven rugs and… - Food raw materials next to the main dish will add to its charm Display hot and delicious food by displaying steam, its decorations and details - Add attractive and natural colors to Iranian food - Creative images and techniques can multiply the impact of traditional foods - The use of aromatic herbs, condiments and spices, tablecloths and ...advertising photography will make food beautiful and unique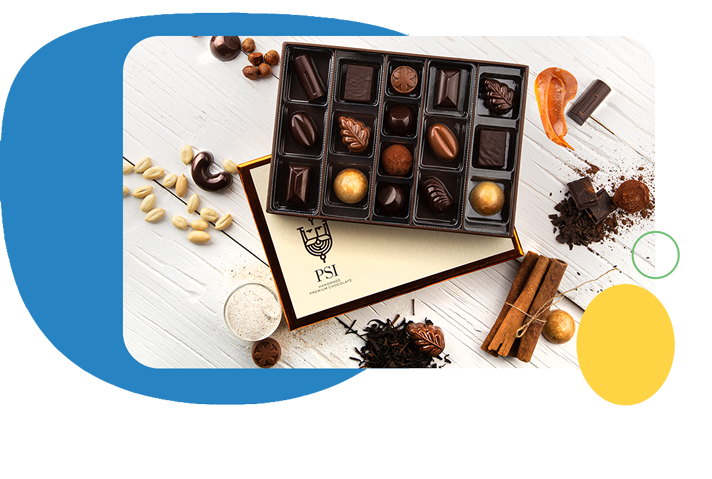 Photography of sweets and chocolates
Sweets and chocolates in any taste and shape have many fans. Sweet taste, attractive appearance and special delicacies can encourage anyone to try them. With the advertising photography of sweets and chocolates, the sales of these sweet products can be multiplied and the motivation of people to buy and taste it can be increased. There are different types of sweets and chocolates that are offered in different brands, sizes, flavors and appearances. To sell more sweets and chocolates, using the following tricks in the advertising photography of sweets is very important: - Use live models to display products - Children are one of the best live models for the beauty of double advertising photos of sweets and chocolates - Add color and design to the appearance of sweets and chocolate - The use of beautiful dishes, crystals and… to show the beauty of sweets and chocolates are effective - Use natural light for pastry advertising photos, camera flash makes pastry colors unnatural and artificial Attach creative techniques to candy and chocolate promotional photos - Add volume to the photo, the next display to the photo of sweets and chocolates will increase its charm and temptation many times over. Sales of home-made products, confectionery and confectionery schools will increase with the use of sweets and chocolate advertising photography.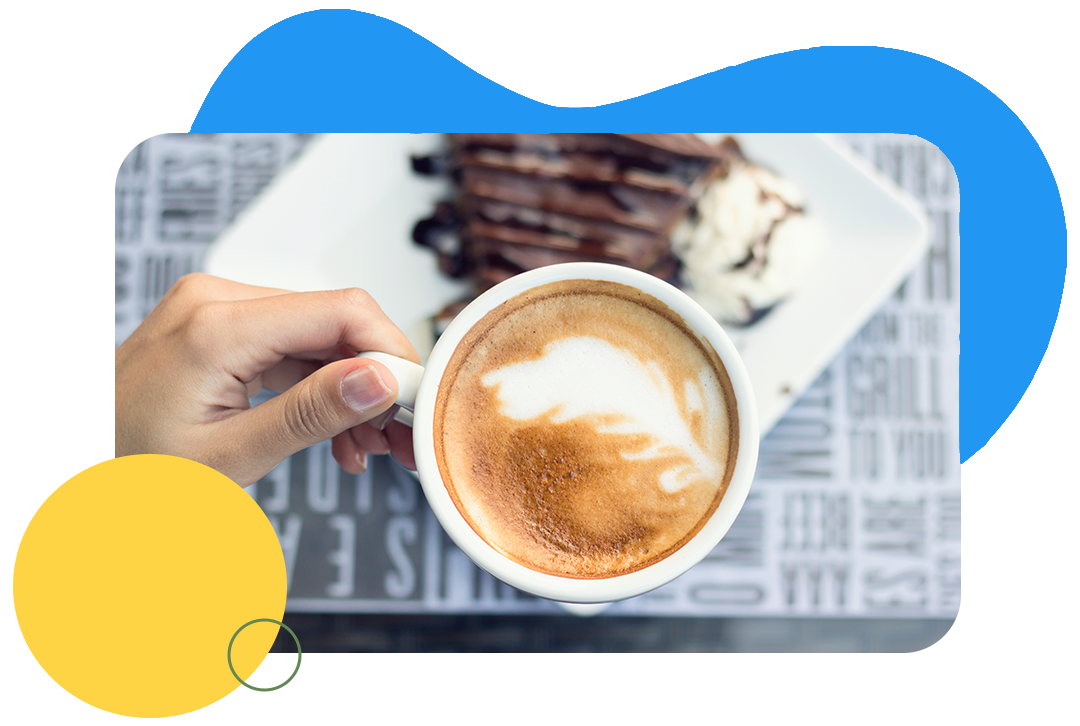 Cafe and coffee photography
Hot and delicious drinks such as types of cafes and coffee can increase the sales and customer attraction of large coffee shops and hotels. By being familiar with all photography techniques, a professional photographer can choose the best angles for a coffee and cafe promotional photo and double its beauty and charm. The most important coffee and coffee advertising photography techniques are the following - Showing details such as coffee steam display is very important - Beautiful and stylish cups can encourage a person to taste hot drinks - The use of raw materials such as coffee beans enhances the beauty of advertising photos - Add decor, foreground and background to the photo - Beautiful decoration on the surface of the drink can add charm and beauty to the photo - Use live models to display promotional photos - Use clear and clean cups to display the drink - Use natural light from the window and the environment for the beauty of the photo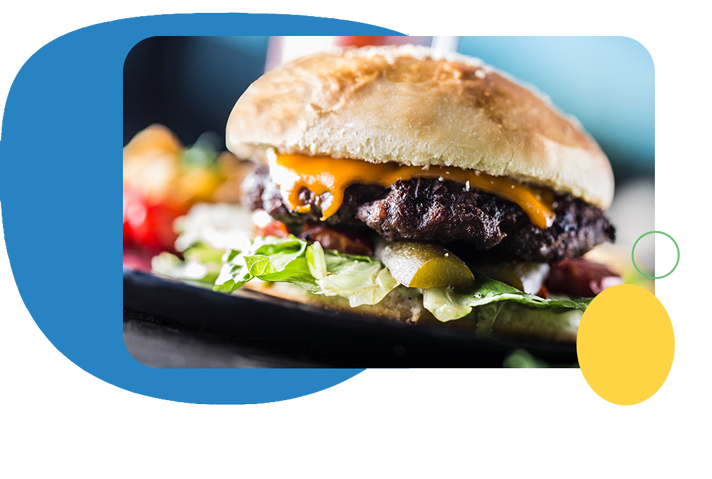 How to photograph high quality food
Many times, the existence of a series of human problems and other mistakes reduces the quality and beauty of food advertising photography. Among the most important factors that reduce the quality of the photo are such things as image blur, hand shake, poor quality camera, unfamiliarity with photography techniques, artificial light, unsightly decor and the like. Therefore, to increase the quality of food advertising photography, you can use items such as tripods, auto shutters, color tools, highlighting and deepening the photo, photo editing, focus on food and accuracy and speed of action. Food advertising photography, if it is beautiful and unique, can increase the sales of the product and also attract more customers.
Contact us for expert advice, familiarity with our new services and the best solution for your business.