Indoor and outdoor
architecture photography
a perfect view of your
business environment
Why is architectural photography important?
Why is architectural photography important?
Is indoor and outdoor
architectural photography
suitable for you?
Ask us!
About Interior and Outdoor Architectural Photography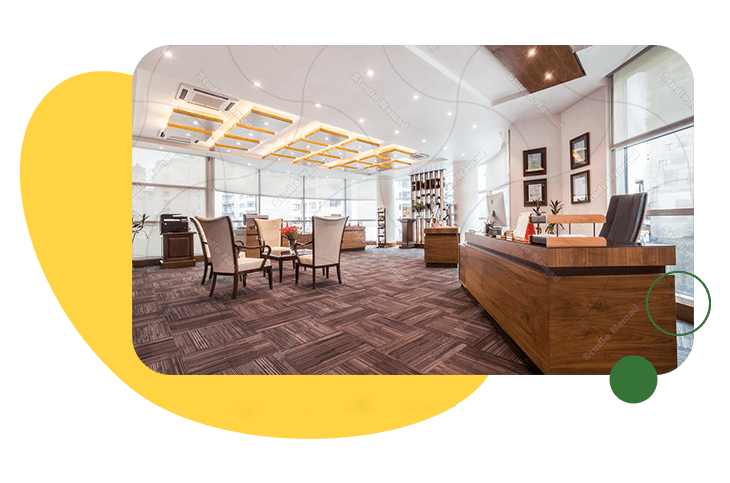 What is architectural photography?
Architectural photography is one of the types of advertising photography that has found a special place among architectural companies and offices in recent years. In general, architectural photography can be applied to capture any type of image of buildings and architectural elements with a variety of cameras or even mobile phones. Advertising architecture photography, on the other hand, is the capture of images of various buildings in a professional manner by professional photographers. This type of photography is done for the purpose of advertising and marketing. The final images can be used in magazines, websites or brochures to better explain construction projects.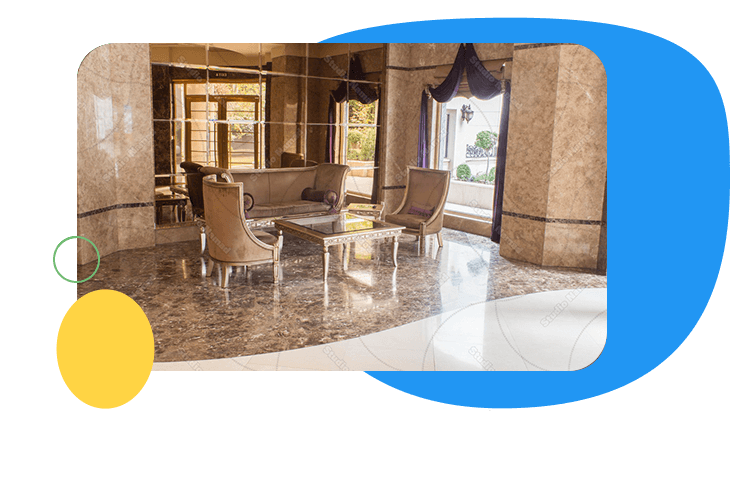 Why do architectural firms and studios need to
photograph their projects?
Undoubtedly, attracting new customers and employers is important and vital for any company and architecture studio. One of the things that can help attract new customers is having a professional portfolio of previous projects. The bulk of any architectural portfolio consists of project images. With the help of professional and specialized photographs, the quality of designs, ideas as well as details of works can be shown in the best way.
Another application of architectural photography can be participating in various design competitions and awards. These awards and competitions are of great importance to young architects, especially start-ups. This type of photography can also be used to introduce projects in architectural and building exhibitions or in magazines.
In addition to architects and construction companies, interior designers can also use architectural photography services. Showing the details and elements of interior design in the best way is part of this type of advertising photography.
Architectural photography in today's digital world, where many homes are selected for purchase or rent online, can also be very useful for real estate consultants. By photographing different apartments and houses, pictures of them can be shared online with applicants for purchase or rent. In this way, having appropriate and clear photos of houses will save a lot of time and money.
In general, it can be said that photography of architectural projects is done for different purposes. The end result of this photography can be used in various publications, websites and portfolios. This wide range of images illustrates the importance of professional photography in architecture, the construction industry, and real estate consulting firms.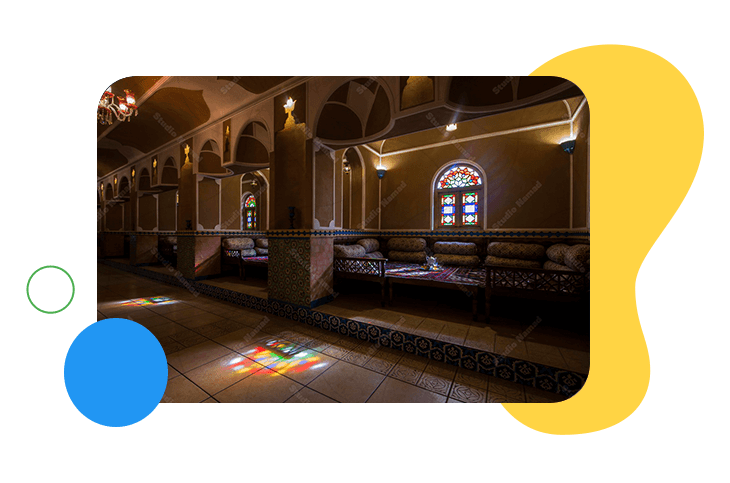 Why go to advertising studios and professional photographers?
It is true that many people today have professional and semi-professional cameras and sometimes use them. But the use of professional equipment is only a small part of photography. Professional photographers have been trained and experienced for many years. They know how to use professional cameras and equipment to get the best results from a combination of light, shadow and color. Every architect and every design team spends a lot of time brainstorming and then preparing plans and documentation for each project; Professional images of each project can show the value of the time and effort spent on it. In contrast, unprofessional images may call into question the true value of construction projects.
Every architectural studio and every real estate consulting office needs professional and attractive images to introduce its brand, expand its business and attract more customers and employers. It does not matter if you are an architect or an interior designer, you will need professional photographers to present specific angles, color combinations and textures and the whole project. In short, the images of your projects are a reflection of your brand and architectural office, and that is why they must be professional and specialized.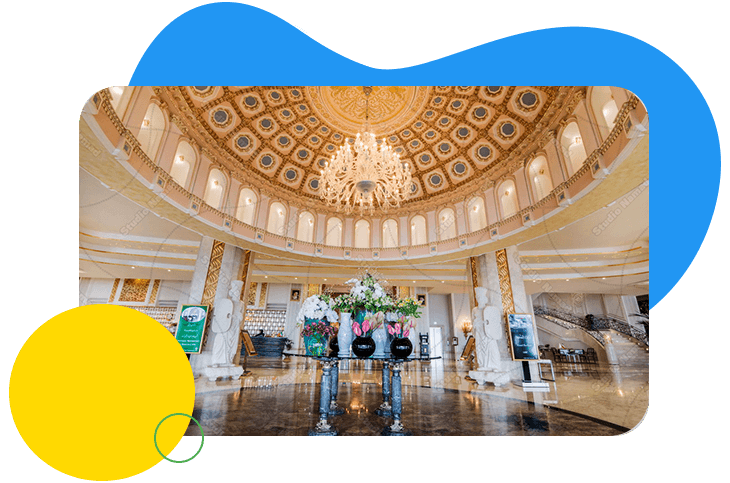 Benefits of Professional Architectural Photography
Introducing companies and offices in architecture and
interior design magazines.
Improving the visual quality of portfolios and websites of architectural and interior design offices.
Ability to share project images on different platforms.
Ability to participate in architectural competitions with professional
and complete images of projects.
Save time and money for real estate consultants, buyers and tenants.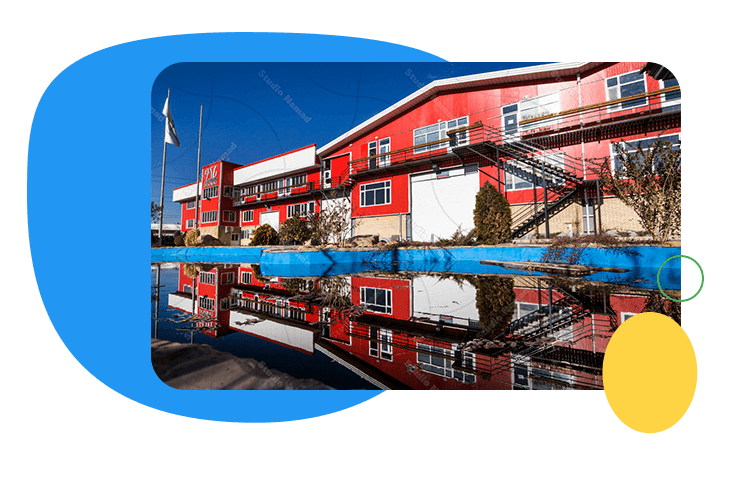 Why Namad Studio is the best choice of
architectural offices?
The team of Namad Studio is composed of professional photographers familiar with architecture. Our team will help you to present your architectural projects in the best way with your creativity. Utilizing years of experience in architectural photography, it helps us to capture the generalities and details of your work well with the best combinations. Our professional photographers will tell the story of your building to the viewers by producing an extraordinary visual content.
At Namad Studio, we believe that professional architectural photography is the result of communication and mutual understanding between the photography team and the architecture. For this reason, in every project, we try to create a correct understanding of your building, concept and ideas from the beginning.
We provide complete visual content of any construction project by providing images required by employers from inside, outside and aerial images of architectural projects along with timelaps. Images of the building are captured both professionally, day and night, with cameras, lenses and lighting equipment. We will select the best angles to represent your project and display the building features.
At Studio, we recognize the power of images and help you get the best images possible with any budget.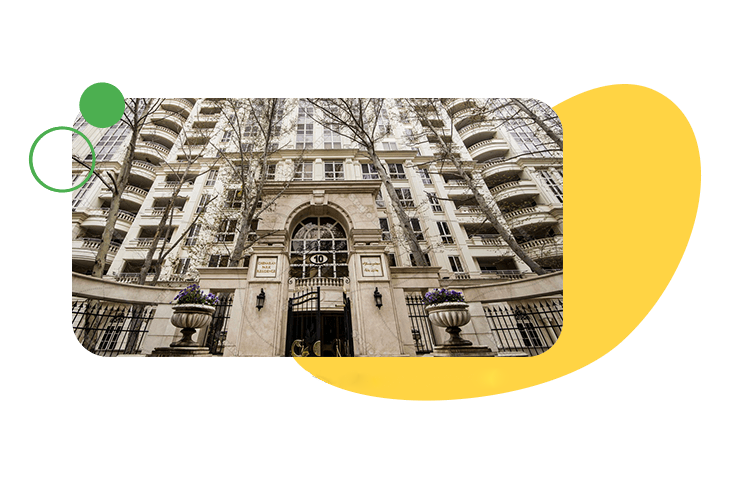 Architectural photography services in Namad Studio
Namad Studio offers photography services for a variety of buildings with a variety of uses, from residential complexes and villas to hotels and commercial complexes. Also, the types of architectural photography that you can choose from according to your needs are:


Exterior photography of buildings
Interior photography of the building
Aerial photography of construction projects
Panoramic photography
Construction of timelapse from buildings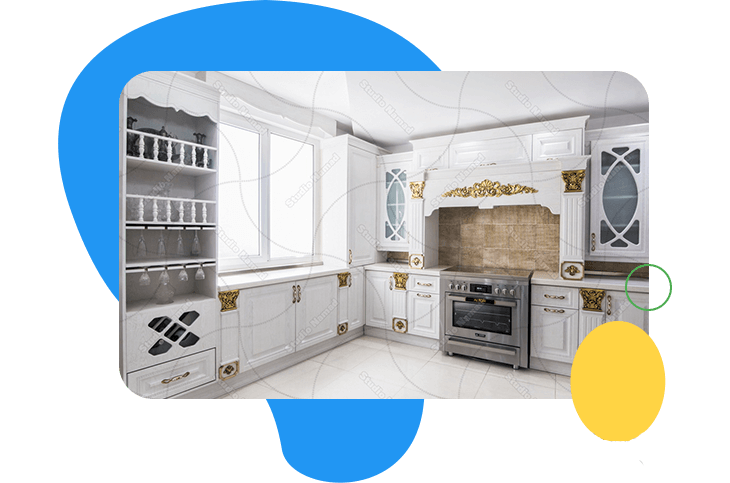 How is architectural photography done in Namad Studio?
If you want to photograph your projects, just contact us and place your order. Our partners will receive detailed information about your project and provide the necessary advice. Then, the exact time of the project visit is determined and the building is photographed according to your request. Images will be provided to you at a predetermined time interval. The best photos are selected and professionally edited. After this step, the final images of the project will be sent to you and you can use them on different platforms.
In Namad Studio, your architectural projects with any type of use will be photographed with the highest quality, the most appropriate cost and in the shortest time. Images captured by our professional team will be the best choice of any office and architectural studio for marketing and advertising and professional uses.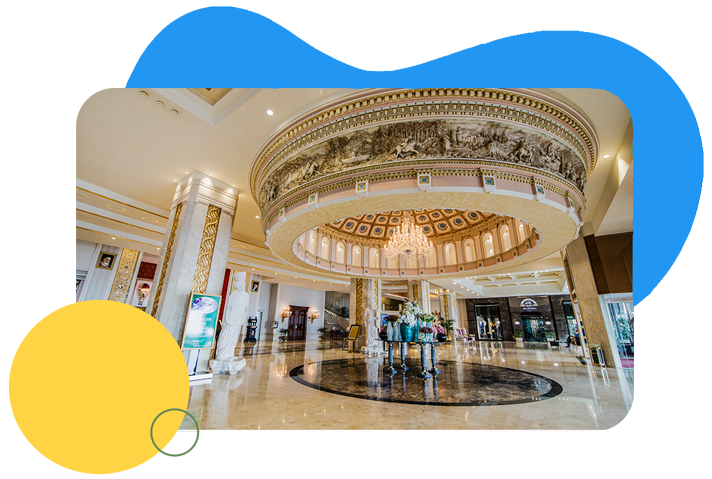 History of Architectural Photography
The first photograph of history called the "View from the Window" in the Logra, taken by the famous photographer Nicéphore Niépce, is also considered the first architectural photograph because it was taken from the facade of a building. Similarly, photographs taken by William Henry Fox Talbot are considered architectural photography, including his photographs of a latticed window taken at Lacock Abbey in 1835. Throughout the history of photography, buildings have been valuable subjects for photography that have demonstrated community admiration for architecture and its cultural significance. During the 1860s, architectural photography began to take shape as a distinctive visual medium. As the design of buildings changed and changed from its traditional forms, so did architectural photography. During the early to mid-twentieth century, the level of creativity in architectural photography peaked as photographers used diagonal lines and vibrant shadows in their compositions and experimented with other techniques. In the early 1950s, architects hired more photographers to make architectural photography more of an art form.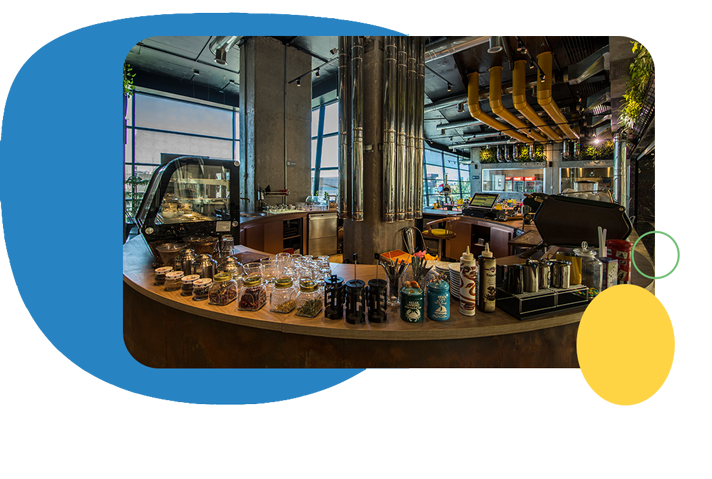 Architectural photography techniques
One of the principles of photography is perspective control architecture with emphasis on vertical lines that are not convergent (parallel). This can be achieved by placing the camera's focal plane perpendicular to the ground or using large-format cameras or tilt-shift lenses. In the past, large-format cameras were used for architectural photography because they allowed the lenses to be moved or tilted relative to the film screen. Such a theorem creates perspective control and also creates space for the photographer's creativity. Today, DSLR cameras are mostly used in the field of architectural photography. These cameras also use interchangeable lenses and tilt shifts with different (usually fixed) focal lengths.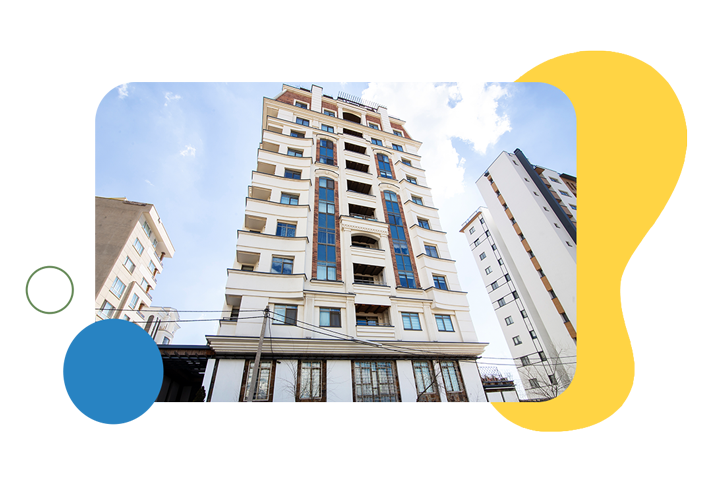 History of Architectural Photography
Architectural photography, which is one of the branches of industrial photography, usually captures the interior of buildings or exteriors. The techniques used in each of these two are the same, but they are different and sometimes require different equipment.
Exterior photography
One of the architectural photography points of the exterior is the use of daylight or at night the ambient light of street lights, exterior lights of a building, moonlight and even the moonlight, but in dark situations the photo is not recorded at all.
In many cases, the landscape around the building is necessary for the overall composition of an important photograph and even for an artistic harmony between the building and the environment. In photography, flowers, trees, fountains or sculptures are often seen in the background of the composition, and their ability to guide the viewer's eye into the composition of the photograph and its main subject, the building, is used.
Interior view photography
In architectural photography of the interior, ambient light that passes through windows and skylights can also be used. Architectural photographers often use complementary light sources to improve the lighting conditions inside a building.
One of the features of architectural photography is that the main subjects rarely move. Therefore, it is possible to use post-processing editing steps to create balanced lighting, even in the absence of traditional light sources.
Now we come to the part where we talk about the middle ground. Observing these points increases the visual power of architectural photography, and the photographer also tells stories beyond images to express the relationship between buildings with their contexts, space and time.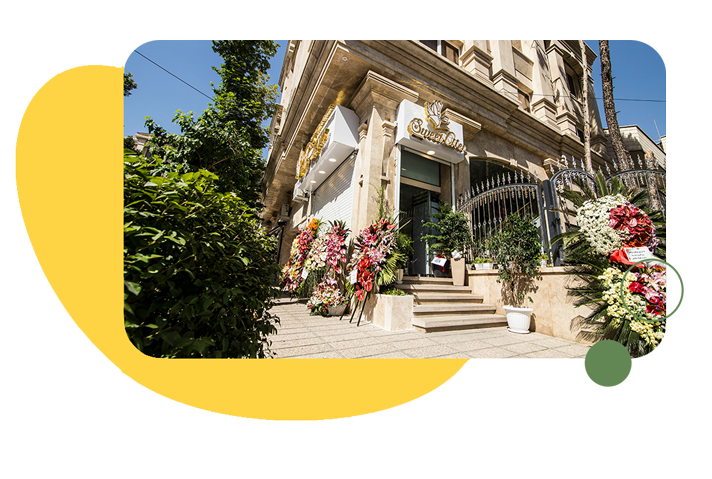 Architectural Photography Tips
1) Photography in different weather conditions and different times of the day
People often look for dramatic lighting conditions such as sunset, when the shadows are long and the colors are bright, to photograph architectural wonders. Although this often leads to the formation of unique photographs, it captures the space of the building only in a certain period of time. Taking multiple photos at different times of the day or even in different weather conditions can give a more complete picture of the building's relationship with its surroundings.
2) Prioritize good lighting conditions
No matter the shooting time, good lighting conditions are always a priority. Excellent architectural lighting emphasizes a particular space, structure, or atmosphere, and therefore always plays a significant role in shaping the audience's understanding of what constitutes a good architectural project. And this is one of the remarkable architectural photography points.
3) Search for a great shooting angle
Changing perspectives is not only fun but it can also bring many benefits. Taking the time to find a different angle for photography that can show the shape of an abstract or less seen form of a building detail can create a level of beauty and admiration.
4) No fear of putting people in the picture
(there is no architecture without them)
The past trend has been such that people are not seen in architectural photography, as if their existence has somehow polluted the purity and beauty of the building. Fortunately, many well-known architectural photographers have put an end to this process. There is no architecture without us and there will not be, so a good architectural photographer will not be upset by the presence of people in the photo.
5) Check the details as much as the whole
Although wide-angle lens photography has always been a clever work in architectural photography, buildings contain hundreds of tiny details that are overlooked when placing a room in a frame. A good architectural photographer captures details up close and, for example, reveals something new about the history of the building or how it was built.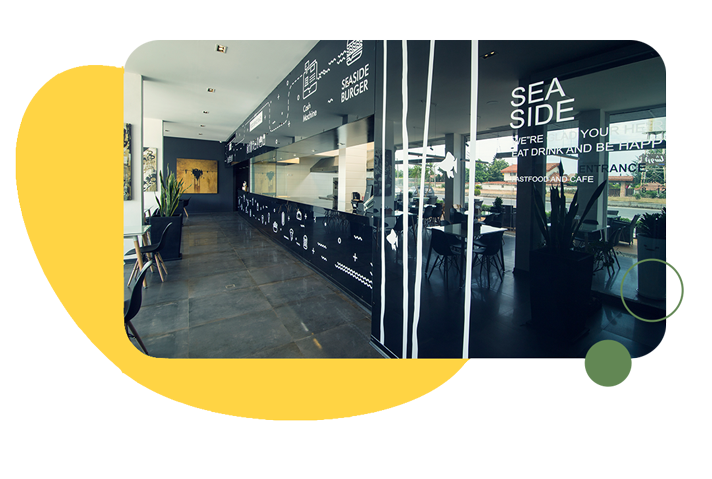 6) Failure to record a photo of the building as an object
Imagine being shocked to see a building, because you only saw the photo from a good angle. Architectural photography in the sense that a building acquires the nature of an object, that is, makes a person visualize it in their mind from only one point of view, is one of the great mistakes of architectural photography. A good professional photographer knows that capturing the full spatial distribution of a building is not easy, but it is not impossible.
7) Use post-processing tools
Image processing is a completely standard part of photography that allows the photographer to edit his photographs to match the space he intends to draw. Although images should only be done with a full understanding of the changes that are acceptable, the use of software such as Photoshop or Lightroom can be simplified due to their advanced capabilities. Things like lens correction.
8) Have the right photography equipment
A good architectural photographer, because he seeks to capture high quality photographs, also uses quality and up-to-date equipment to achieve a much better result. The use of open lenses is one of the most common principles of photography of buildings and interior spaces, and the architectural photographer uses better tripods to capture better images in low light conditions. A good photographer also uses polarizing filters to increase the level of contrast and sharpen the images.
9) Multiple visits to the desired location
The architectural photographer visits the place over and over again to get acquainted with its new layers. Seeing a great photo of a newly built building is undoubtedly a beautiful and captivating experience, but a professional architectural photographer will visit that unique site many times after capturing it, because sometimes the aspect The really interesting features of a building only become apparent over time.
10) Pre-construction research
Studying the history and cause of an architectural monument before visiting is a prerequisite that will undoubtedly help the photographer to advance his/her photograph based on the story or idea that depicts its existence and nature.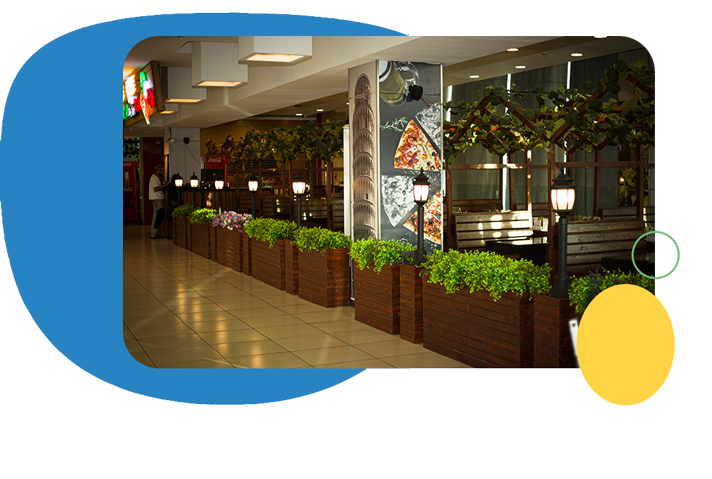 Types of architectural photography
You have certainly come across many buildings in your life that you like most of them. These buildings fall into many categories, from ultra-large and large to medium and small, but they all have a distinctive design feature. Photographing some buildings is more challenging than others. But how many types of architectural photography are there?
General Architecture Photography | Cultural architecture photography
Museums, galleries, theaters, entertainment centers, libraries, courts, government buildings
Commercial architecture photography
Very large or medium to small office buildings
Sports and stadium architecture photography
Large stadiums and stadiums, sports stadiums, water centers, indoor and outdoor entertainment complexes
Educational architecture photography
Universities, educational institutions, high schools, primary schools
Hospitality architecture photography ‌| Shop architecture photography
Restaurants, Cafes, Boutiques, Retail Stores, Shopping Malls, Food Courts, Coffee Shops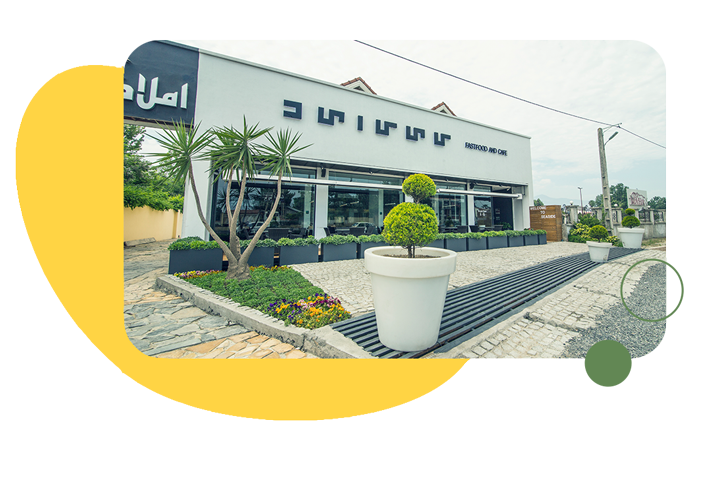 Health architecture photography
Hospitals, health education centers, dentistry, sanatoriums, nursing homes
Hotel architecture photography
Large hotels, inns, leisure centers
Residential Photography | Apartment
photography
Private residences, apartment complexes
Outdoor photography | Urban design
photography
Outdoors and urban design in public spaces
Industrial and commercial architecture
photography
People who work in the field of architecture hire professional photographers to photograph the result of their work, this is to ensure that they can get a visual document of their design goal and result that the result It takes months and years of effort.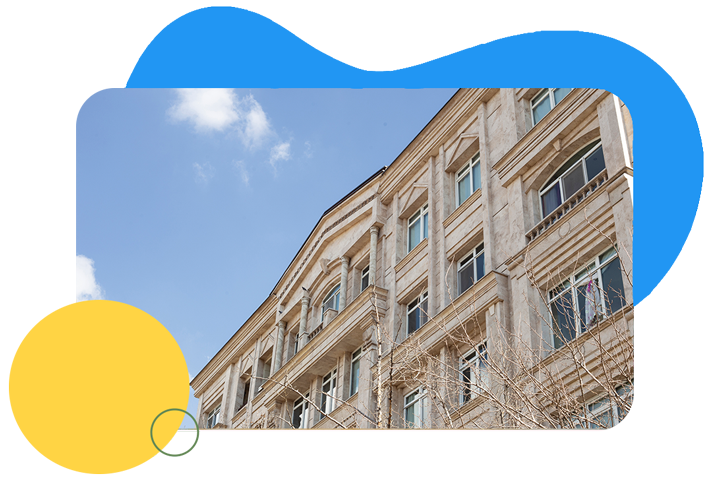 Different ways to photograph architecture
Most people seem to take more pictures of buildings in a way that captures the image rather than creating a work of art. But architecture has more to offer and you can take amazing pictures.
But there is potential for storytelling. Whether this story is about the function of building use or the function it currently has, you can use it to take your own photos and process them later. There may be a certain part of it that you are very attracted to.
Photography from different aspects
You do not need to take a picture of the general view of the building. Consider sections that can create interesting images. Interesting items such as carvings and interior designs of a door or light fixture are not easily seen and forgotten. If you find a building you like, tell the whole story and then choose the parts you like, the details. You can take more than one photo.
For example, corridors can be very interesting and have an interesting way of thinking, that is, their path ends somewhere.
Look around and see how they can help you with your storytelling
There is more to see than just the building itself. Consider the location of the building and what information the buildings or other objects around it can provide. For example, a modern tower surrounded by Victorian buildings, or vice versa, creates an interesting theme. An old theater located among the many shops that have closed. All of these provide a sense of place.
Colored or black and white
It is easy to imagine that everything should be black and white. Artists usually think so, but in fact this is not the only way to act. It's a personal choice and depends on what you want to achieve with your image.
It may be best to ask yourself a few questions first. Does color removal increase the dramatic load of the image? If you take it in color, will the viewer be distracted by the story you want to tell? What time frame do you want to refer to? Is shape more important than what is there? If the answer to these questions is yes, maybe black and white is a better choice for that image.
Processing
When it comes to how images are processed, it depends on the intention for which the image is intended. If it shows its structure, you should only follow the principles of processing.
If you have received a fee for photographing a building, you should consider the purpose of this work and the wishes of your customer in the final image. Do they want ordinary images or a different look? Note that the customer has the final image and you must respect his wishes.
Contact us for expert advice, familiarity with our new services and the best solution for your business.